Our Large Group Collection is ideal for groups of up to 400 people. It provides a choice of sizes as well as presentations. The school name can appear either in text on the print or gold/silver blocked onto the mount. Orders can be placed either by returning the completed proof to the school or by ordering online. To see how the online ordering works click the sample proofcard below.
Once our special staging is setup, the photograph can be taken quickly. Ideally the people should be in height order tallest first in a single line when we are setting these up. If you require a special colour pattern or have other special requirements please contact us to see if we can do this for you. We offer large group photography using our special staging across the south of England. Ideal for year groups and small schools of under 400. Please see our Extra Large Group Collection for group photos of 400+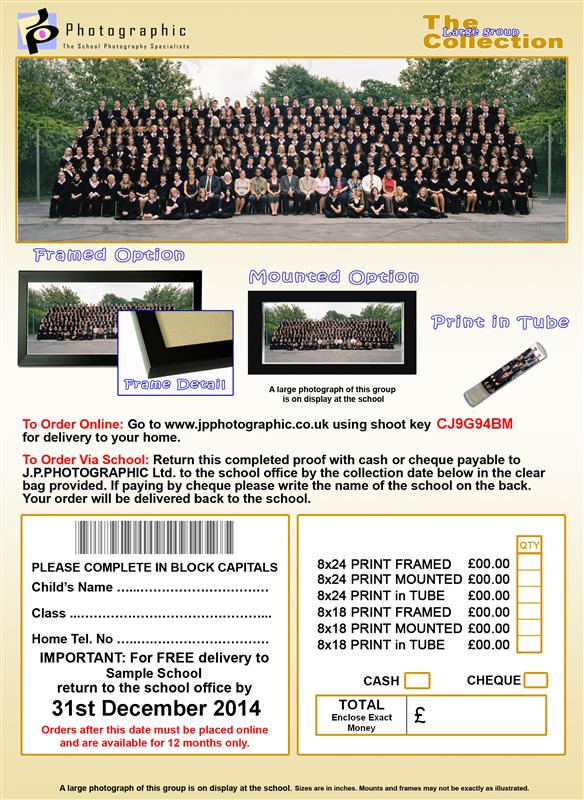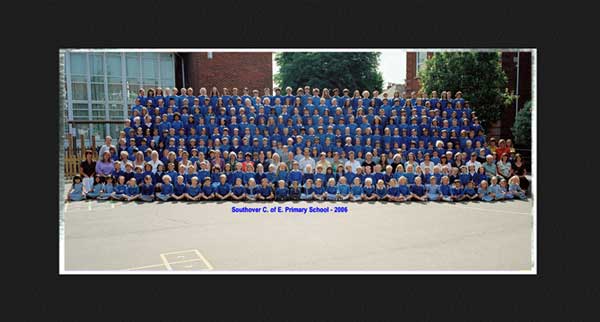 Our staging which stands 8 rows high and 45 feet wide can accommodate up to 400 people. Ideal for Schools, Colleges and Conferences.