This collection is ideal for children in the final year at school and offers an amazing choice of individual and group combinations on one proof. Parents can also order from either the individual portrait or the group separately. Orders can be placed either by returning the completed proof to the school or by ordering online. To see how the online ordering works click the sample proofcard below.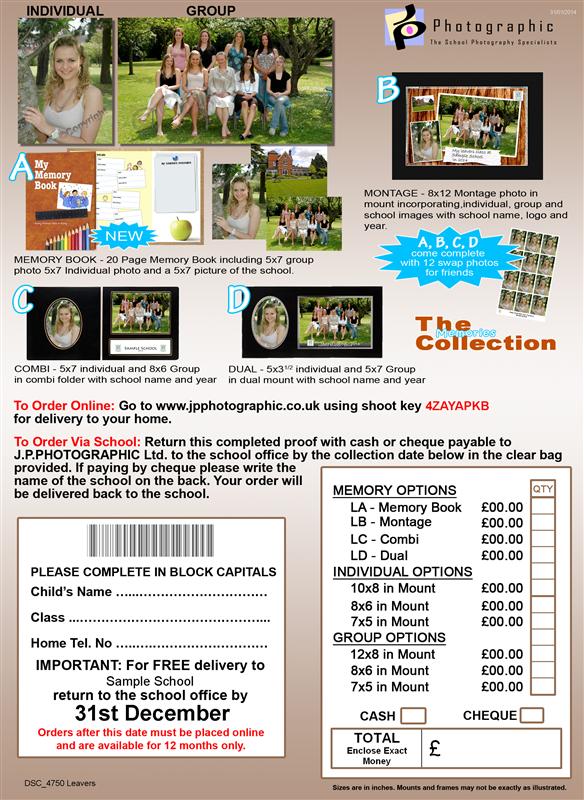 OPTION A - The Memory Book
A new and unique product. A 20 page book that can be filled with information and photos from school life that will be cherished for years to come.

OPTION B - The Montage
A modern montage photograph incorporating individual, group and school building images, school name and logo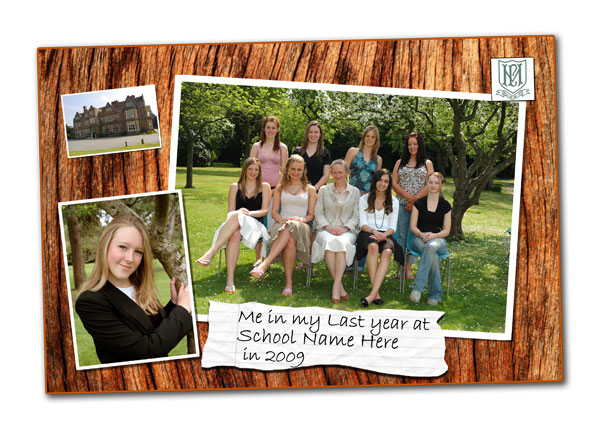 OPTION C - The Combi
A traditional pack that includes a 5x7 individual photo and an 8x6 class photo supplied in a high quality folder mount with the name and logo of the school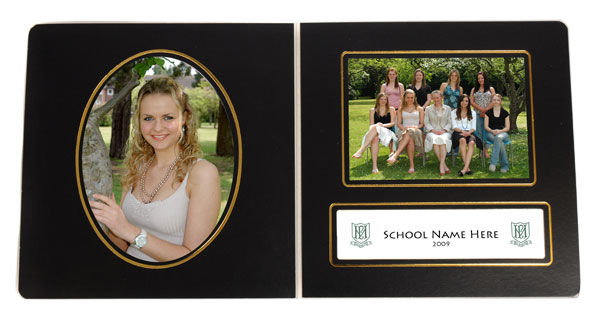 OPTION D - The Dual
A traditional pack that includes a 5x3.5 individual photo and a 5x7 class photo supplied in a high quality mount with the year and name of the school either on the mount or the group photograph.